Do What You Love!
If you lack motivation, chances are something's not right. Something is missing! Here's a friendly reminder to make sure you include all of the ingredients for success in your recipe.
You've probably heard it before..
All work and no play makes Jack a dull boy.
Yup! It's true.
Maybe you're stuck in a job you hate. Or even worse, a job you love with people you don't like..
I've been there and done that!
It can really take its toll on you..
If you allow it.
The times in my life when I was most unhappy were all times when I allowed myself to be.
Look, I know that's a tough pill to swallow but it's necessary.
Learning that I, alone, was responsible for my happiness was the most important lesson I could ever learn.
If I'm responsible for the good I'm equally responsible for the bad.
Learn this and put it into practice. It's POWERFUL.
Before, You're going through life, giving your power away to circumstances..
The weather.. Other people.. Certain day's of the week..
You know what I mean. We actually celebrate certain days of the week!?!
How crazy is that?
What difference does it make what day it is?
Every day is equal.
Every day you have the same opportunity to live the life you love. The life you desire.
The only difference in each day is your choice.
What do you choose?
If people never did silly things, nothing intelligent would ever get done
-Ludwig Wittgenstein
It's time to make some room in your schedule for fun. It's time to block out some recess! You deserve it. Even better you NEED it!
It's called MARGIN. Dr. Richard Swenson wrote a great book about this need for humans to add buffers in their life. It's called "Margin: Restoring Emotional, Physical, Financial, and Time Reserves to Overloaded Lives
."
The reality is, even GOD rested on the seventh day.. He created it ALL! And STILL took a break..
You may be thinking, "He's God. He doesn't NEED to rest." And you're probably right. But why did He?
Maybe it was to teach us how important it is for us. It's even built into our calendar.
If it's built into the week for an ENTIRE day of rest, what if we built it into each individual day as well?
This one little productivity hack is powerful. 
You can actually get MORE done by doing LESS!
When you tap into this powerful principle, you enter a state of FLOW.
Have you ver felt like you were on fire? Like everything you did was effortless? You were a ROCKSTAR, SUPERMAN, & EINSTEIN all rolled into one?
That's FLOW.
It's when you're operating at your truest and highest state and potential.
It's only possible when you incorporate Margin.
EVERYTHING is easier when you're having fun..
Now, remember a time that it took EVERYTHING you had just to get the simplest task done.
You're drained.. On Empty.. You just had nothing left.
Chances are there was no Margin in your life. You were over worked.
You were all poured out.
If you've ever felt like that, you know it's time for a refill..
You have to Refresh! Recharge! Rejuvenate!
Why is Margin SO important?
Here's what Pastor Rick Warren writes on his blog.
A lot of people are on overload and headed for a crash. Consider these statistics among U.S. citizens:

– People now sleep 2 1/2 fewer hours each night compared to people from one hundred years ago.

– The average work week is longer now than it was in the 1960s.

– The average office worker has 36 hours of work piled up on his or her desk. It takes three hours a week just to sort through it and find what we need.

– We spend eight months of our lives opening junk mail, two years of our lives playing phone tag with people who are too busy to answer, and five years waiting for people who are trying to do too much and are late for meetings.
3 Quick Tips To Build Margin In Your Life
Declare – your priorities! Decide what's most important. Build more of that into your day to day. If it's spending more time with your kids. You MUST find a way to spend a little more quality time. If it's your health, you MUST find time for exercise, a workout, taking a walk. Only YOU know what truly matters in your life. Without Margin, we don't give enough time, focus, or energy to the right things. Our priorities are out of whack! And we can feel it in every fiber of our being.
Design – Schedule it.What does your IDEAL day look like? THIS should be fun! It's dream time. You get to start from scratch! Be creative! Don't use limits! You may have to make a few "sacrifices" here and there. But you'll find, chance are, what you were doing before wasn't serving you.
Defend – STICK to it.. Michael Hyatt makes a GREAT point in this blog post. It won't be easy at first. But it will be worth it. It's worth fighting for. Everyone wants a piece of you. The phone constantly rings. The notifications from social media are bombarding you. And the time vampires are constantly knocking at your door. Plus, your family demands a large chunk of your attention. And rightfully so. You must defend this precious resource like it was pure gold. It is. It's actually more valuable. It's YOU. All you have to give. You were born for greatness. On purpose and with purpose locked deep inside. How will you ever unlock it if you are constantly giving yourself away to lesser causes? It is not only important for you to take this seriously, it's important for the WORLD! No one else has been given exactly the recipe of gifts, talents, experiences, and abilities that you have. No one else has precisely the same mission. You're ALL we've got!
"Margin is not something that just happens. You have to fight for it." – @MichaelHyatt
I hope you've decided to add a little margin your life. I hope you've decided to have a little more fun. Play a little more.
Every job I've ever loved felt more like play than work. I was just blown away that they would actually PAY ME to do what I was doing. I would've certainly paid THEM!
That's focus. That's attitude. And That's a decision. A choice.
Q: What will you choose to focus on today?
Q: What areas in your life are lacking attention?
Q: Where could you use a little more Margin?
I'd love to hear your answers and how this post and video made a difference in your day / life.
btw, I have a great newsletter. I give plenty of tips, tricks, and free stuff out every day. Just put in your name and Get Free Stuff!
Cheers! To YOUR "Life on Purpose"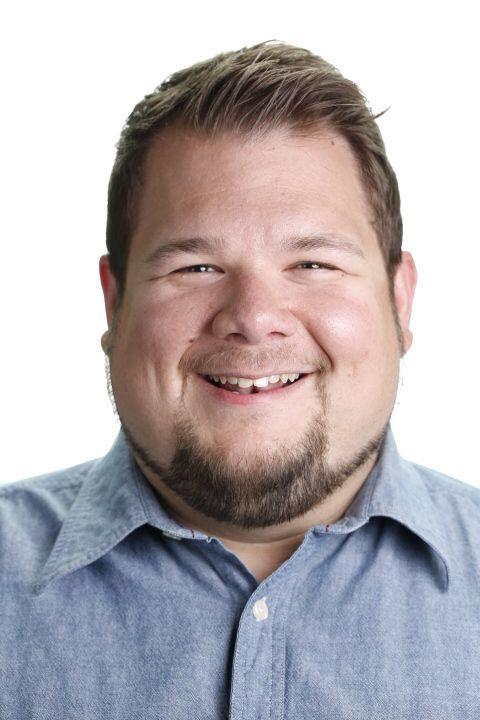 Justin Barclay
Email: Justin@JustinBarclay.com
Phone: 616-536-1717 (Yes! I answer!)
I'd love to hear how this helped you! Leave me a comment or send me an email.
PS: Check out this video of my buddy Justice FIRING HIS BOSS! Click Here to watch it all go down!
If you enjoyed this post SHARE, retweet, and comment please
Comments
comments