Live Life To The Fullest!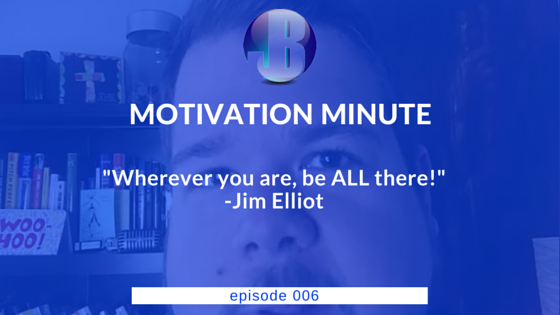 Where are you? That's my question for you today. It sounds simple. And maybe even a bit ridiculous. But I have to ask because the answer is SO important. Where are you? Find out why the answer is crucial to success in your business, life, and relationships.
Live Life To The Fullest!
Wherever you are, be ALL there! -Jim Elliot
When I read this quote today, I knew I had to do a video on this.
But this quote is only half of the full quote..
I'll get to the other half in a moment.
But first, let's focus.
Focus is so important in your life.
We constantly find competition for our attention coming from all angles.
You're being bombarded.
Everyone wants a piece of you.
Your phone.
Your TV.
Facebook
Twitter…
All calling out with multiple notifications *dinging* *beeping* & *buzzing* for your most precious resource..
Your time & FOCUS!
These distractions are robbing you.
They're stealing your joy, your passion, and your clarity and awareness each and every single moment of every single day.
Chances are you sleep with your phone within arms reach every night.
That thing is with you almost every single second of your life.
You take it to the bathroom.
You are shackled to it and don't even realize it..
Now before you get all worked up..
I'm not  down on technology.
I love my phone, laptop, iPad, tv, Netflix.. You name it!
They're all tools. They have the ability to serve you greatly.
But, when we cross the thin line that technology buffers we can go from master to servant quickly!
Are you a master or servant?
What is your relationship?
Are you using Facebook, Twitter, Instagram (all of social media) or is it using you?
These are healthy questions to ask.
Evaluate.
Test and track.
Because when technology or any other vice for that matter, gets in your way of truly experiencing your life, you're being robbed of possibly the greatest gift.
How many conversations with great friends and loved ones have you missed already just to scroll through the photos of strangers on Instagram.
How many sunsets have dipped below the trees while you were occupied with your twitter feed.
Why are you sacrificing your very own life experiences to live life through the lens of others?
Now, it's time for the other half of the quote from Jim Elliot. Here's the entire selection.
Wherever you are, be ALL there! Live to the hilt every situation you believe to be the will of God. – Jim Elliot
Wow.. That makes a little difference doesn't it.
What if we're being robbed of our purpose when we focus on the wrong things in our life?
What if when we allow ourselves to be pulled out of the present, we're missing out on something bigger.
Our purpose..
"Life On Purpose" isn't just a fun line for this blog. It's about more. It's about being intentional.
It's not easy. It might even be a daily fight. But it's worth it.
It's about getting clear about what you desire from your life and setting your intentions to live life that way. Decide what's important. Commit to those priorities and act on them daily.
If you stray, and you will, pull yourself back up. Adjust along the way.
When you know where you're going you have a better chance of getting there.
Because..
If you don't know where you are going, you will probably end up somewhere else. -Lawrence J Peter
Q: Where are you now?
Q: Where are you going?
Q: What are your top priorities?
Q: What matters most in your life?
Live Life To The Fullest! Challenge:
Turn your phone off before you go to bed tonight. (60-30 minutes before you get in bed)
Give it a shot and let me know how it works!
btw, I have a great newsletter. I give plenty of tips, tricks, and free stuff out every day. Just put in your name and Get Free Stuff!
Cheers! To YOUR "Life on Purpose"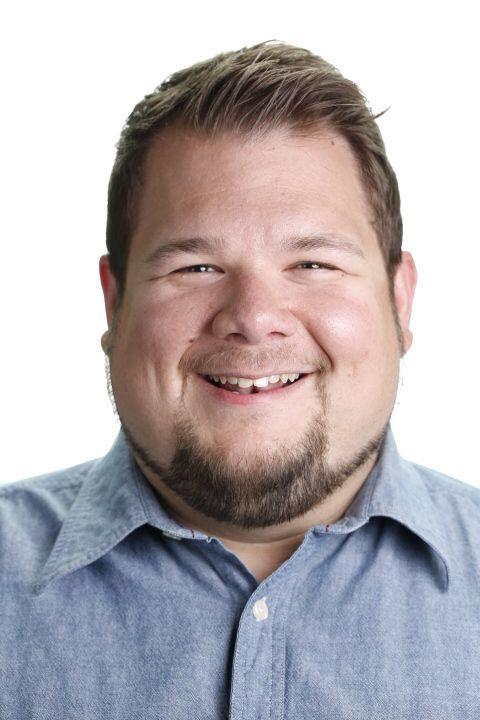 Justin Barclay
Email: Justin@JustinBarclay.com
Phone: 616-536-1717 (Yes! I answer!)
I'd love to hear how this helped you! Leave me a comment or send me an email.
PS: Check out this video of my buddy Justice FIRING HIS BOSS! Click Here to watch it all go down!
If you enjoyed this post SHARE, retweet, and comment please
Comments
comments