The Key To Success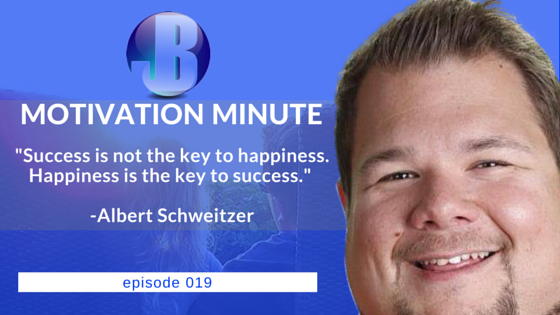 What makes you happy? Truly happy? I talk about happiness a lot. It's because not too long ago, I wasn't very happy at all. But today, everything is different.. How?
The Key To Success
On the surface, it looked like I had it all..
My dream job,
I was making more money than I had ever made!
Lizzie and I were newly married..
Drove brand new cars
And we lived in an amazing house..
But something was missing.
I was deeply and secretly unhappy.
In fact, I was miserable!
Success is not the key to happiness. Happiness is the key to success. -Albert Schweitzer
The key to happiness isn't found in people, places, or things..
Some of those may help.. temporarily.
But real happiness is found in YOU.
My faith brings me a happiness and peace that I never found chasing after everything else.
It's not tangible.
You definitely can't hold it in your hands or park it in your garage..
This happiness is the real thing.
It's a feeling.. Knowing
Part of what made me very unhappy a few years back was being completely off track.
I was in-congruent.
I wasn't lined up with my true purpose.
I could feel it.
I knew it..
But I would never have given up everything that had been given to me.
I would have never have sacrificed all of the junk that I thought was the key to happiness.
The trophies.
I had to be re-directed.
I was put back on track..
It was an amazing feeling.
The day I lost my "dream job" I was at peace.
I had a knowing..
I knew, somehow, that "everything happens for a reason."
I knew that I was being called to do something different..
Greater
I had no idea exactly what it would be.
I had some thoughts.
I had some guesses.
I just knew then, deep down inside, that I wasn't doing what I was called to do.
I wasn't living my "Life On Purpose."
True happiness come from living your life with purpose and meaning.
It means following your calling.
What you were created for..
Happiness checklist:
Q: Are you happy?
Q: When have you felt true joy?
Q: What would you do for free or even pay someone to allow you to do?
Q: What lights a fire inside of you?
If you're feeling like something is missing, ask yourself these questions.
You'll get some clarity.
You'll bring some awareness.
See, when I was at my most miserable moment, I didn't even realize it.
I didn't know why.
I just knew something was off.
At the time I would have pointed to some external problem.
I would have blamed.. people, places, or things.
But the answer is always simple.
It's internal.
It's in you.
It's The Key To Success
The Key To Success is Happiness
Happiness comes from a deep knowing that you are living a life of purpose.
That you are contributing.
That you're not living a life in vain.
Life is painful.
But enduring becomes much easier when we have a reason.
When that pain & discomfort has a purpose, it stings less.
No matter your purpose.
No matter your calling.
Follow it.
Use it as your North Star.
And your happiness will never be pulled off course.
Be successful..
Be happy.
Cheers! To YOUR "Life on Purpose"
btw, I have a great newsletter. I give plenty of tips, tricks, and free stuff out every day. Just put in your name and Get Free Stuff!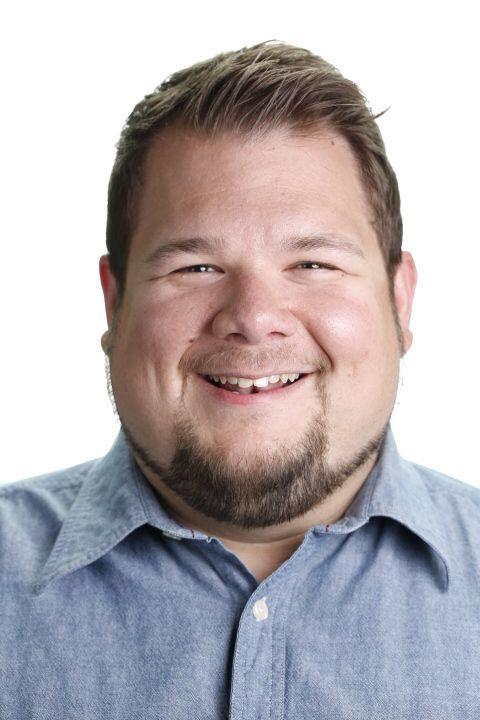 Justin Barclay
Email: Justin@JustinBarclay.com
Phone: 616-536-1717 (Yes! I answer!)
I'd love to hear how this helped you! Leave me a comment or send me an email.
PS: Check out this video of my buddy Justice FIRING HIS BOSS! Click Here to watch it all go down!
If you enjoyed this post SHARE, retweet, and comment please
Comments
comments