What if you could do certain things every day to get and stay motivated? Peek Behind the curtain..
Setting yourself up for success is crucial to a great day.
It's just like building a house. If you're the "architect" of your day, you'll want to build a solid foundation. That's exactly what my morning routine does for me.
*I've left out little things like brushing my teeth and showering etc.. Obviously I do all of those things. But I don't find that they are key to my day. They're really the price of entry.
Morning Routine
1. Wake and Write in my 5 Minute Journal
List 3 things that you're grateful for
List 3 things that would make today great
Write affirmation(s) – Here's an example of mine "I'm so happy and grateful to be living "life on purpose," serving God through others, and living fully alive!"
2. Plan my day – I use this "10X" planner from Grant Cardone.
Go through appointments and commitments from the night before. (These are stored digitally in iCal on my phone and laptop. But I write them down on paper. WHY?: So I can OWN my day. I find that if I write it down, I have a better grasp on it all.
Write my goals. – Most people only do this ONCE a year. Usually right around New Years. I do it TWICE a day.. EVERY DAY.. That's 730 x / year. Who do you think has a better idea of WHAT they want and HOW to get it?
Determine "Targets" for the day. This decides what gets my focus. Where my attention should be. It's more broad than a "To-do" list but more focused than most.
3. Drink Water
I drink 32 ounces of filtered water in the morning right off the bat. (I filter my water with this Big Berkey water filter.) I keep drinking throughout the day. My goal is to drink half my body weight in ounces. Example: If you weighed 200 pounds, you'd want to drink 100 ounces. It's easier than it sounds. Pro Tip: get a nice water bottle or cup and refill through the day. Here's the one I use from Camelbak.
4. Move
Take a walk, do some yoga, jump on a rebound trampoline.. Just get moving. An object in motion tends to stay that way.. It's SCIENCE! But whatever you do, HAVE FUN! You'll look forward to it every day.
5. Eat Well
My goal is to eat 30 grams of protein upon 30 minutes of waking. I prefer a protein shake. Here's the one I use. I make a strawberry smoothie. Orange juice, strawberries, spinach & sometimes other fun things mixed in with my shake. It's a great and light start to my day.
6. Read
Feed yourself. Just like you would physically. You mentally, emotionally, and spiritually need nourishment. I read a few pages every morning of a book on mindset, spirit, etc.
Last year I went through the entire Bible in a year. It was part of a plan. Reading just a few pages every day. I also listened to this Daily Audio Bible Podcast. I enjoyed it so much that I still listen.
Another little devotional book I thoroughly enjoy, Jesus Calling by Sarah Young.
7. Music
I love music.. It gets me moving. I don't know what kind you like, but mix it in! Have fun. You can create the sound track for your day!
Whatever you do for your routine is up to you. I don't pretend that what I do will work for everyone. It's not for everyone.. It's for ME! It's MY routine. You can use this as a jumping off point. Find what works for you. Test & tweak..
Nightly Rituals
1. Turn off all electronics
YES! Your phone too..
Quit watching tv an hour or two before bed.
ALL SCREENS.
2. Plan – I use this "10X" planner from Grant Cardone.
Set intentions for the next day.. IMPORTANT! I decide what I want from life. How do I want to FEEL? What do I want to DO? With WHO? This can be a powerful tool in taking your life back!
Calendar – I review previously made commitments and write them out.
Celebrate SUCCESS! You've got to recognize your wins. Build a habit of winning. That leads to excellence.
Write my goals. AGAIN! 🙂 Repetition is the key here.
3. Write in my 5 Minute Journal
List 3 Amazing things that happened to me
Reflect on how today could have been better
4. Read
I hop in bed with a good book and start the winding down process. I usually read for 30 minutes – give or take.
Pick a good book. I choose to go with fiction.
That's it..
That's what works for me.. I'm not promising that it will be the best fit for you. The only way to find out is to test it yourself.
Chances are, if you're not doing some form of these routines and rituals, you're having problems. I know.. because I WAS! I was just going through the motions for so long. No purpose. No intention.. STUCK.. Aimlessly floating. It's not fun.
But life doesn't have to be like that..
Try it our for a week. Let me know how it goes. If you don't feel better, more motivated, inspired, and on fire.. I'll give you your money back! (Oh wait, THIS is free!) 🙂
Q: What routines or rituals do you recognize in your life already?
Q: What's your secret to getting motivated? Setting a fire and staying ablaze!
Cheers! To YOUR "Life on Purpose"
btw, I have a great newsletter. I give plenty of tips, tricks, and free stuff out every day. Just put in your name and Get Free Stuff!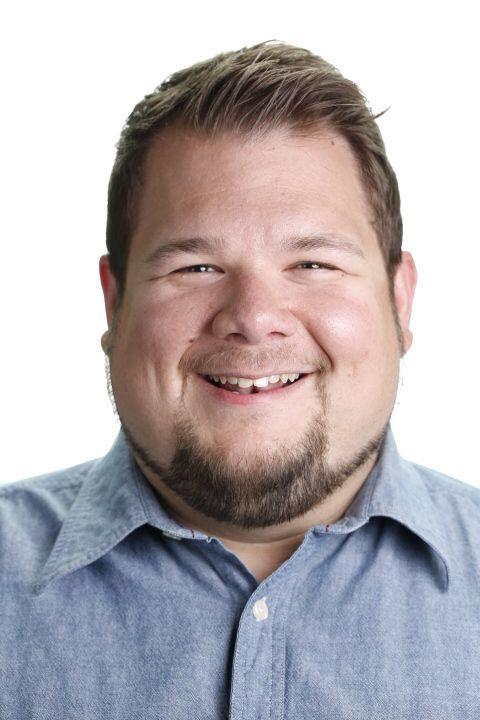 Justin Barclay
Email: Justin@JustinBarclay.com
Phone: 616-536-1717 (Yes! I answer!)
I'd love to hear how this helped you! Leave me a comment or send me an email.
PS: Check out this video of my buddy Justice FIRING HIS BOSS!
Click Here to watch it all go down!
If you enjoyed this post SHARE, retweet, and comment please
Comments
comments