Are you missing out on the latest changes Facebook has made to profiles?
I logged on today through my app on my phone and there it was!
Facebook looked COMPLETELY different..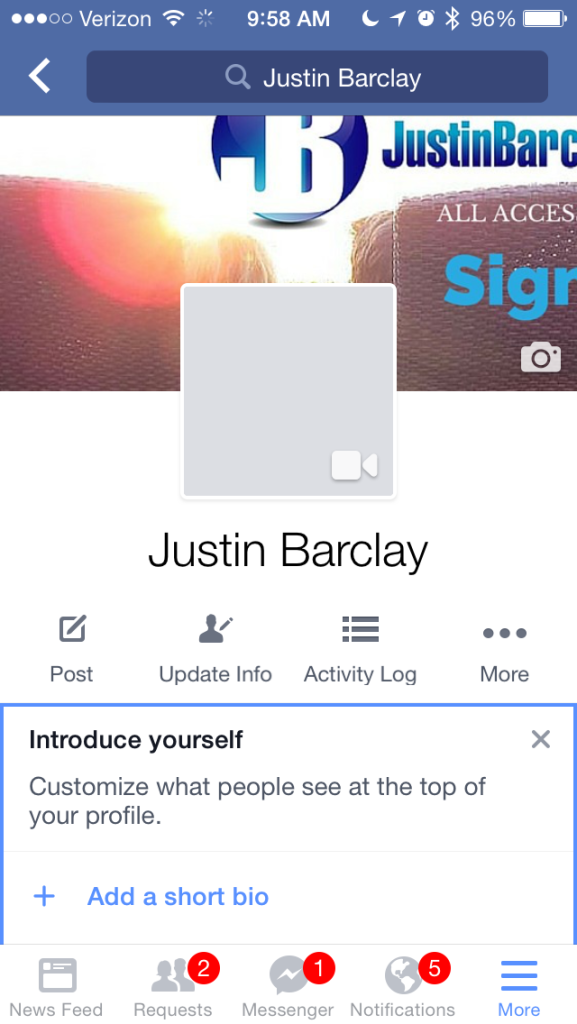 My profile picture was centered. And it was now BLANK!
Plus.. It was flashing back and forth between a picture and video icon..
WHAT!?!
Q: Does this mean I can use VIDEO in my profile picture now?!
A: YES! – You get (7) Seven seconds of video that streams when people go to your profile. 
I thought this would be a great place to give a quick call to action and say hi!
So I did.. (watch the video to see how)
Plus, I noticed there was now a little space to tell more about yourself. It says "Introduce Yourself" and "+ add a short bio."
This is very similar to how pages works.
You get 101 characters to say hi.
So I did 🙂
Then, a space for (5) five "featured photos."
I quickly picked a few and moved on..
And voila! Now, your profile does a little more talking and sharing about you.
I find this to be very powerful. Especially if you're using "Attraction Marketing."
Because when people are "sniffing" you out and trying to get a better feel for who you are and whether they should "know, like, or trust" you.. You can help!
Give them a little taste. A small dose. It will go a long way!
Overall, I'm digging the new changes. Facebook takes a lot of heat for changing all of the time, but I feel like these and the most recent are for the better. Hats off to the team for constantly tweaking to make Facebook a better place and give your Facebook profile power!
Wanna dig deeper?
CLICK HERE TO GET YOUR 10-PAGE FACEBOOK CHEAT SHEET
Cheers! To YOUR "Life on Purpose"
btw, I have a great newsletter. I give plenty of tips, tricks, and free stuff out every day. Just put in your name and Get Free Stuff!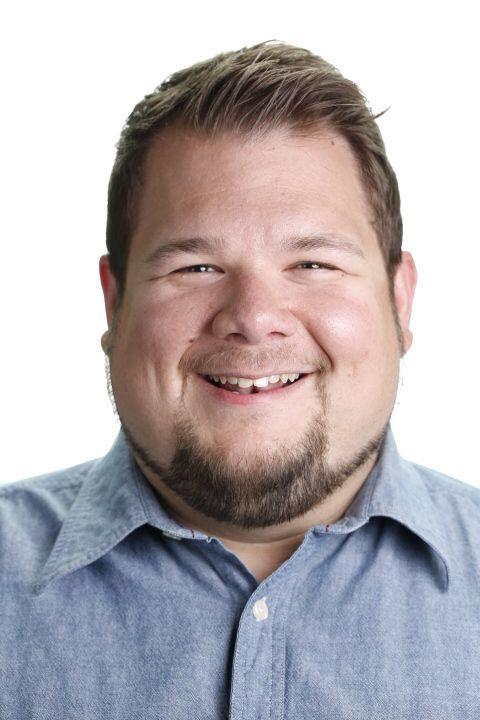 Justin Barclay
Email: Justin@JustinBarclay.com
Phone: 616-536-1717 (Yes! I answer!)
I'd love to hear how this helped you! Leave me a comment or send me an email.
PS: Wanna make more money on Facebook? Check out this FREE Facebook Cheat Sheet.
If you enjoyed this post SHARE, retweet, and comment please
Comments
comments