Is it time?
Yes! It's that time of year here in Michigan and much of the country. FALL!
It's one of my favorites. The leaves start to change.. The trees produce such wonderful colors. God paints a masterpiece in nature.
But it comes with a price..
And there's a lesson we can learn from it.
I saw this quote the other day, and HAD to share with you.
The tress are about to show us how lovely it is to let the dead things go. -anonymous

>>>CLICK TO TWEET<<<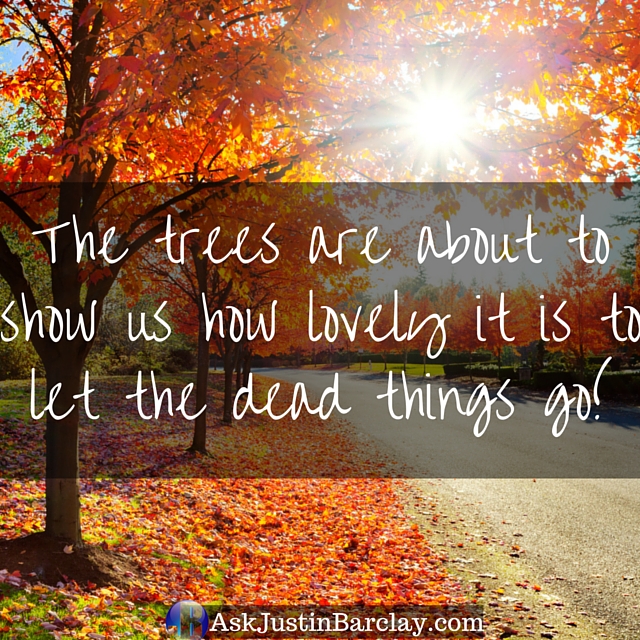 By letting go the dead things, the things that no longer serve you. You make room for the new. The fresh. The growth. It makes you stronger. It allows you to move forward to become the greatest YOU possible.
Q: What are you holding on to?
Catherine Ponder talks about how 'nature abhors a vacuum,' in her book, "The Dynamic Laws Of Prosperity."
You've probably heard that before, but WHAT does it mean? In other words, When you let go of the 'junk' in your life that no longer serves you, you are making room for the NEW! And nature fills that space with good. Don't ask me how it works.. It just DOES!
And as above, so below.. So, what's in the physical is a reflection of the inside.
Just take a look around you.
How is your physical space?
Is it cluttered? Dirty?
Need a little sprucing?
This translates physically to your body as well. (I should know!)
Coming from a guy who weighed almost 400 pounds at one point.
When I RELEASED that weight, I released so much more.
They work in tandem.
Two sides of the same coin.
Maybe you're not ready to release what's inside yet..
Here's how you can get a jump start.
And almost "trick" yourself into letting go!
How To Practice Letting Go
Go through your house and collect what's laying around.
Divide into 3 piles
Donate
Sell
Trash
Are you willing to start letting go?
I challenge you.. Start with one little room or even one little corner of one little room..
DO THIS!
And report back to me.
Let me know how AMAZING you feel afterword.
I know you will fee AMAZING..
How do I know?
I've done it myself!
And there is NO better feeling!
It's time to give yourself that gift..
Because YOU deserve it!
btw, I have a great newsletter. I give plenty of tips, tricks, and inspiration. Just put in your name and email and I'll see you on the inside! CLICK HERE
Cheers! To YOUR "Life on Purpose"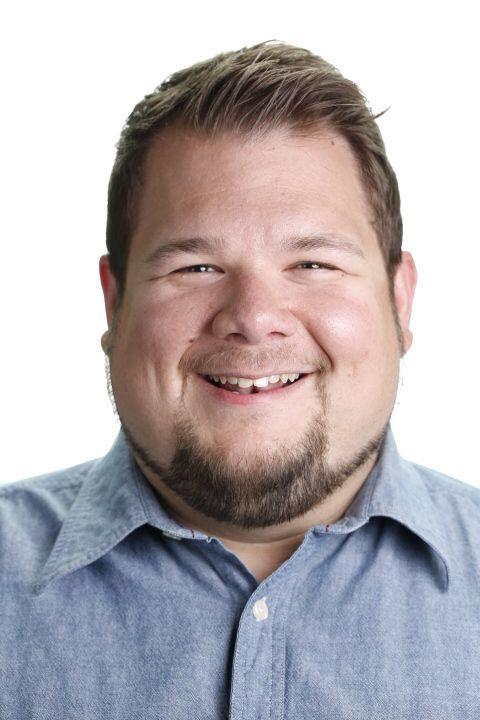 Justin Barclay
Email: Justin@JustinBarclay.com
Phone: 616-536-1717 (Yes! I answer!)
P.S. If you're REALLY ready for a REAL breakthrough, CLICK HERE to see what made a BIG difference for me. 
Learn tips and tricks from Marketing Masters!
Free Weekly Webinars click HERE to register for our next exclusive training.
I'd love to hear how this helped you! Leave me a comment or send me an email.
If you enjoyed this post SHARE, retweet, and comment please
Comments
comments